CALCULON has joined DRIVEN AM!
After an amazing set for us in NYC a few weeks ago, it was all to fitting to have CALCULON join Driven AM!  Amazing selector and producers, 2012 is going to be a BIG year for Calculon!
CALCULON
(Rubik | Fokuz | Smog | Driven AM / San Diego)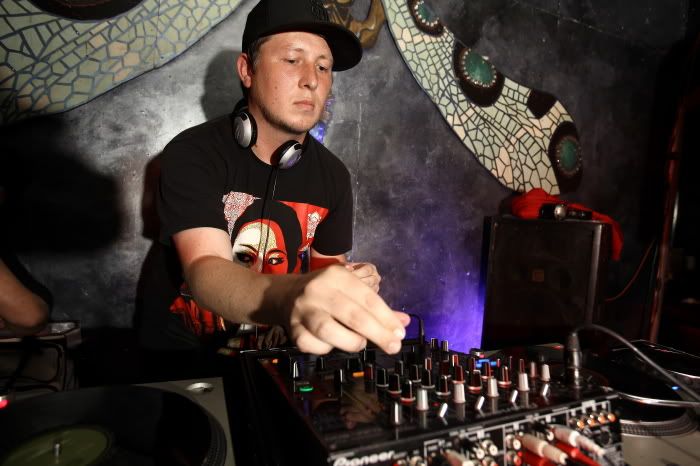 Born and raised in California, but having lived in Europe and been heavily into drum n bass for well over a decade, Calculon is a DJ that always knows what music to play for the dancefloor. As label owner of Rubik Records and an internationally recognized producer, you can be certain that his finger is on the pulse of drum n bass in 2011, having djed everywhere from Hawaii to Amsterdam. With releases on labels such as Rubik, Fokuz, Human Elements, Beard, Big Riddim, Think Deep, and forthcoming tunes coming out on Smog and Influenza LTD, his productions are something to pay attention to. DJ Support for his tunes include Digital, Dara, Bailey, AK1200, Crissy Criss, Asides, Logistics, Makoto, LTJ Bukem, Icicle, Loxy, Reid Speed, the Insiders, James Zabiela, Random Movement, Stunna, and many other djs at the top of their game. Whether you hear his tunes on 1xtra, Bassdrive, or in the club, you will be certain to hear what makes Calculon one of the leaders of the new school of Drum n Bass in America.
Driven AM's Drum and Bass Conversation Podcast:
Episode 1 featuring CALCULON
iTunes:
http://itunes.apple.com/us/podcast/driven-ams-drum-bass-conversation/id488972696
Direct Download:
http://drivenam.com/Podcast/Driven_AM_Drum_And_Bass_Conversation_Podcast_Episode_1_Calculon.mp3
Contact Driven AM for booking information:

Full Roster, Available for bookings in North America:
Calculon, Dave Owen, Dave Shichman, DB, Dj Seen, Dj Seoul, Dj Strife, Flaco, Jo-S, Kevin Focus, Lynx, Mixmaster Doc, Random Movement, Raw Q, Sinistarr
Driven AM
DrivenAM@gmail.com
AOL Instant Messenger: Driven AM NYC
1-516-353-0880 (US)
DrivenAM.com
Driven AM Recordings @ Beatport
Driven AM Recordings @ Soundcloud
Driven AM @ Facebook
Driven AM @ Youtube