DRIVEN AM is proud to announce the latest member of DRIVEN AM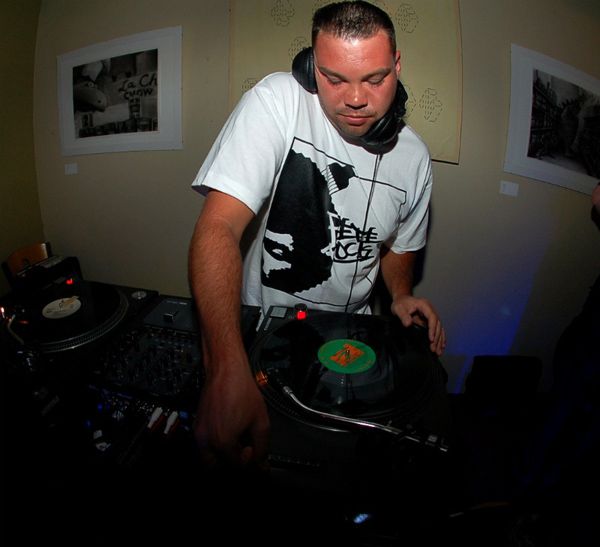 Jaybee
(Good Looking | 36 Hertz | Mac 2 | Mars Music | Fizzy Beats | Stepping Forward | Florida)
https://soundcloud.com/jaybee
https://www.facebook.com/Jaybeednb
Raised in Ct., now residing in Florida, Jaybee is definitely one to keep your eye on. With releases forthcoming on Liquid V alongside Random Movement, Good Looking, Mac II and a slew of other labels his music keeps going from strength to strength. Born to a radio DJ father he was raised listening to a wide range of music genres that led him to hip hop and later on, drum and bass. Always fascinated with watching the dj's in hip hop videos, Jaybee obtained his first set of turntables at the age of 13 and started playing hip hop. A few years later he was intrigued by a friends "techno" compilation and wore out the hit the decks megamix series tape and found his love in breakbeats which led him to a outlaw Jungle party thrown by Digital Konfusion. It was at this event that Jaybee first discovered Jungle while witnessing DJ ODI double set ray Kieth's "Terrorist", discovering it was possible to incorporate hip hop skills into Jungle. Flash forward 15 years and you can find him djing a weekly show on bassdrive.com every Tuesday from 6 to 8 p.m. est. as well as doing A&R/running Stepping Forward Records (www.steppingforwardrecords.com) or in the studio working on whatever idea may roll through his head that day. His music has received support by the likes of Bryan Gee, DJ Storm, LTJ Bukem, DJ Randall, DJ Vapour, A-Sides, PFM, Trex, Physics, Random Movement, and DJ Bailey on Radio 1Xtra on his weekly Drum and Bass show.
JAYBEE – 2013 DRIVEN AM PROMO MIX
http://www.drivenam.com/DrivenArtists/Jaybee_2013_Driven_AM_Promo_Mix.mp3
1. Source Code – Keep on Running (Jaybee Remix) – Dub
2. Kasper – One Time – Dub
3. Penny Giles feat Jess Brinham – Caught in Your Eyes – Dub
4. Mixmaster Doc – Like Old Times – Driven AM
5. Dynamic – Worlds Reprise – Dub
6. Random Movement & Jaybee – Good Enough – Liquid V Dub
7. Dave Owen & Jaybee – I Can't Wait – Dub
8. Madcap – Living In Shadows – Dub
9. Imagery – Build Your World – Dub
10. Chap – Unplugged – Dub
11. Aquasion – Numbers Don't Lie – Textures Music
12. Dave Owen – Loose Lips (Heist Remix) – Co-Lab Dub
13. Chris Turner – Liquid Love (Kasper Remix) – Dub
14. Will Miles – Not Deep Enough – Intrigue
15. AI feat Steo – Let it Be (Marky & S.P.Y. Remix) – V Recordings
16. Random Movement & Jaybee – Open Circuit – Intrigue Dub
17. Subterra – Gutter Mouth – Nu Directions
18. Philth – Addiction (I Can Feel You) – Peer Pressure
19. Robbie Hyper – Classified – Stepping Forward
20. Trex – To The Stars – Dub
21. Jaybee – Ganja Roller – Mac II Dub
To Book JAYBEE for live events in North America contact Driven AM:
DrivenAM@gmail.com
AOL Instant Messenger: Driven AM NYC
1-516-353-0880 (US)
Full Driven AM Roster
A-Sides, Dave Owen, Dave Shichman, DB, DJ Randall, Dj Seen, DJ Seoul, Dj Strife, Flaco, Jaybee, Jo-S, Lynx, Mixmaster Doc, Random Movement, Raw Q, Sinistarr, Submorphics, The Insiders