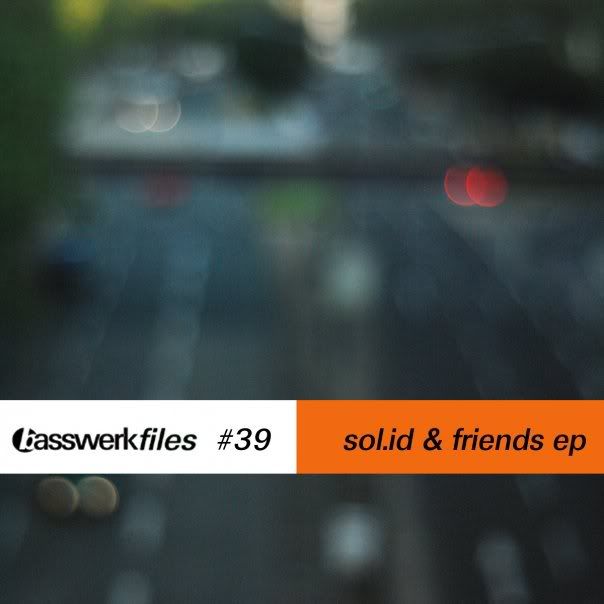 Sol.ID & Friends EP (Basswerk Files #39)
Sol.ID & Dave Shichman – Breaking the habit
Sol.ID & Atmospherix – Cold Dreams
Sol.ID & Trigon – Dirt Legs
Sol.ID & Subz – From Dark 2 Grey
Sol.ID is a very deep D&B rocker who is living in NYC now. "From Dark 2 Grey" with Subz has already been a contribution on the basswerk dc1 compilation. For this EP he furthermore teams up with other NY talents like Driven AM head Dave Shichman, Trigon plus young Atmospherix from Belgium and deliver four different styles. Still all tracks feature Sol.ID's very own deepness. While Sol. ID & Shichman are on a more jazzy and harmonic trip with "Breaking the habit", Atmospherix and Sol.ID come up with some Metalhead-style darkness. Finally Trigon (also from NYC) and Sol.ID come up with some deep Neuroroller called "Dirt Legs", which has been featured by quite a few dj's and radioshows already.